THREE DAYS GRACE - ROCK ARTIST OF THE YEAR!
Congratulations to THREE DAYS GRACE who were awarded ROCK ARTIST OF THE YEAR at the iheart radio music awards on March 14th. You may be wondering what our connection is to the rock band Three Days Grace?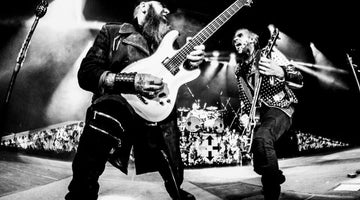 Meet Three Days Grace March 6th & WIN tickets to the March 7th concert!
Grand Rapids Michigan March 6th is the place to be! Matt Walst, lead singer and Barry Stock, lead guitarist of the rock band THREE DAYS GRACE will be at Kings Room Barbershop in Grand Rapids on March 6th.  You are invited to attend this free event!  Everyone who attends gets entered for a chance to WIN a pair of tickets to the THREE DAYS GRACE and DISTURBED concert on March 7th at Van Andel Arena!  Hosted by Kings Room Barbershop and sponsored by MEAN BEARD.