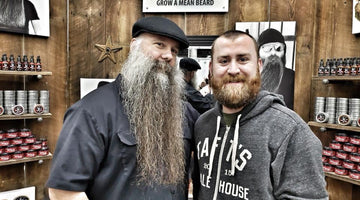 Shop 'til you drop this weekend at the Greater Cincinnati Holiday Market!
Get your holiday shopping list literally knocked off this weekend!  If you are in the Cincinnati area you must come by, we're here all day today and Sunday.  You will be able to shop for unique gifts, mostly made in USA, from over 350 speciality shops including us!  Joe Loving is manning the MEAN Booth and we are all stocked up with beard product and decked up in sparkling lights for the holiday shoppers.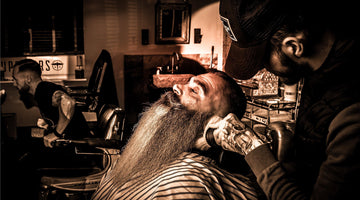 Does your Barber sell MEAN BEARD products? Now is the time to ask for the best.
Our goal is for MEAN BEARD products to be sold in every Barbershop!  Speak to your Barber today about selling MEAN BEARD products in their shop.  Barbers, we want to help you increase your sales and build a loyal customer base by helping your clients grow a healthy, full, glorious MEAN BEARD. We will be exhibiting our line at the CT Barber Expo April 22nd.