2018 MEANest BEARD Worldwide Contest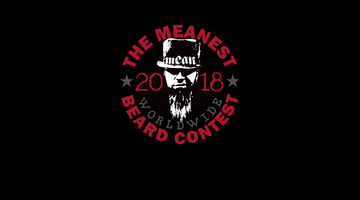 ENTER NOW! The 2018 MEANest BEARD Worldwide Contest is on!
Due to the high volume of entries, we will be grouping all entries into a collage of 8 and posting on MEAN BEARD website "Our Latest News" and social media.  Once you see your MEAN BEARD entry featured please share it with all your friends and followers.  Ask them for their support of your MEAN BEARD by commenting and sharing.  We do take into consideration the popular opinion when we make our final decision to determine the Champion. 
Tune in Tuesday, Sept 25th - an exclusive MEAN BEARD interview drops!
The Hodder Show is airing an exclusive interview with MEAN BEARD Managing Partner Joe Loving.  The podcast drops at 9 a.m. EST on September 25th at soundcloud.com/thehoddershow. You will be tuned in to a fun and interesting chat between TJ Hodder, Host and Joe Loving, MEAN BEARD.  They will be covering a wide range of topics for the aspiring beardo such as beard tips from the MEAN TEAM nation's champion bearders, upcoming events like the Great American Beard and Moustache Championship and the 2018 MEANest BEARD Worldwide Contest.  Joe makes a huge announcement you won't want to miss, plus he gets a little personal revealing how he first got involved with MEAN BEARD.