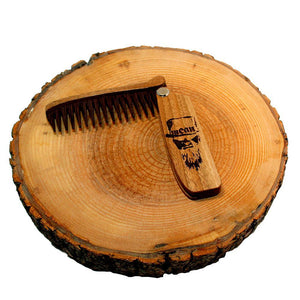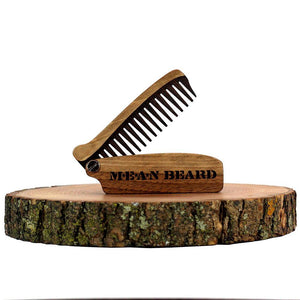 Carrying a compact folding beard comb is a must have tool to keep your beard in check all day long. 
Our folding pocket beard combs are hand-made with fine workmanship using Walnut and Wenge wood, and are engraved MEAN BEARD. 
Wooden beard combs detangle your beard without breaking hairs, and re-distribute oils throughout your beard, allowing for your beard to be undamaged, tangle-free, healthier and stronger.
The comb size is 3.75" (9.5cm) length x 1.4" (3.5cm) width
Beard comb care instructions:  Dry your beard comb after washing it or after use on wet hair.